Mythic Plus Helper is a tool that allows you to vet your Mythic+/Raid applicants and group members quickly and efficiently. Get all the most important info about every player with a single keystroke using our Official MPH Addon.
Behold MPH's easy two-step process:
Step 1: Type /mph and press CTRL+C to copy your list of applicants and group members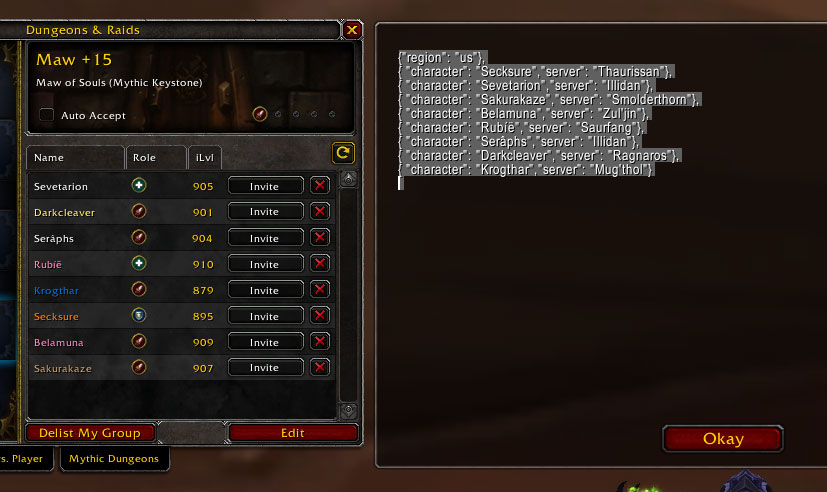 Step 2: Press CTRL+V anywhere on MythicPlus.Help to paste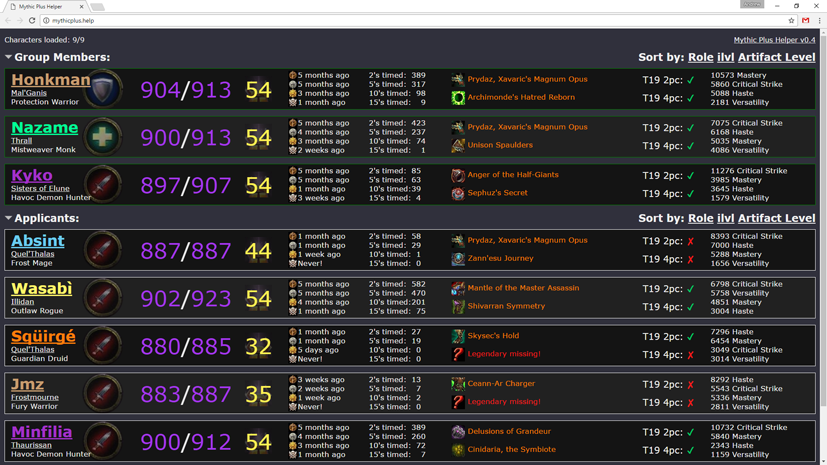 Wow - that was easy!